The Kenyan-German socialite, Bahati Venus "Kolibri" (Humming bird), stepped out at the Opera Ball all dressed up.
The outfit according to her was supposed to make her look like a "black barbie", ended up with most websites calling it "over the top" and some even claiming she looked more like candy floss than a barbie.
According to Wikipedia: The Vienna Opera Ball (Wiener Opernball ) is an annual Austrian society event which takes place in the building of the Vienna State Opera in Vienna, Austria on the Thursday preceding Ash Wednesday. The Opera Ball is one of the highlights of the Viennese carnival season. The dress code is evening dress: white tie and tails for men; usually floor-length gowns for women.
Psstt… Kim Kardashian and baby West were also at the event. She was actually Richard Lugner's date and he said she was annoying. After paying half a million dollars €500,000?
Venus is an ex to the Lugner millionaire, yes that one that took Kim Kardashian to the ball. Some instead refer to it as an ex member of the Lugner petting zoo. You might remember her from last year when they came out announcing their relationship. (Surprisingly she's cuter in real life compared to those pics she used in the beginning ama?)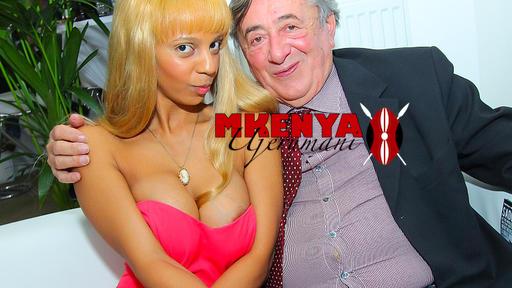 What do you guys think of the outfit? I find it cute considering it was at an Opera….ama?