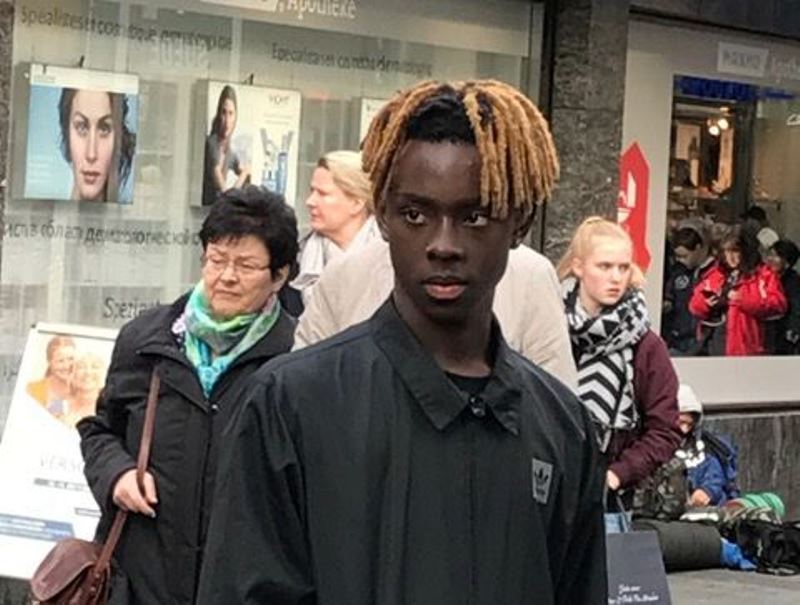 Born 16 years ago in Bonn, Brian Otieno loves football and recently got to realise his dream of playing for Kenya's national football team. Something many of his Kenyan peers in Germany may never dream of but Brian is not your everyday kind of teenager.
At only 12 years old,  he has played for various clubs before qualifying for the Kenyan team. Now at 16, he is a member of the Kenya under 17 national team after qualifying to join the team during trials held last year in Nairobi. Brian was among the best 24 kids picked out of 200 from across Kenya.
The event held in Mauritius, would see the team become the first Kenyan U-17 team to participate in the Africa Cup of Nations (AFCON) qualifiers. Although they did not bring back home the cup, they still made it into the history books. The team was beat by Cameroon but were able to put up a strong fight and beat six other teams before losing to Cameroon.
William remembers with nostalgia, the moment the Kenyan flag was raised and the national anthem sang in Mauritius during the tournament in which Brian also played. Seeing his son born and raised in Germany part of the team, was a moment to be proud of, he says.

Brian's father, William Otieno, is a former Kenyan footballer who played in the national league (then known as the Nairobi Provincial Division One League) in his hay days and this kind of explains Brian's interest in football.  William says his son started developing an interest in football at an early age. He had always tagged along when his dad went for soccer practice. Although Brian was not keen on the sport, he soon gained interest.
Having not played in Kenya before, and not conversant with Swahili, Brian narrates that the experience was challenging yet, intrigued him. Brian says he took the challenge bravely, especially when he had to ask the coach to translate some of the instructions in Swahili.
Brian's progress as a footballer from age 12 to age 16, has meant that the teenager works extra hard to achieve his goals as an upcoming football star. According to Brian's dad William Otieno, his performance at the under 17 Kenyan trials was a clear indication that Brian was serious about playing football.
Brian has been playing football with his friends since the age of eight before he took it seriously and joined the local German football clubs. To avoid the rigidity and strictness that would be found in football teams, William discouraged his son from joining a team at an early stage and instead encouraged Brian to play the game for fun.  
Brian played for the Plittersdorf club in Bad Gotesberg where the family lives and another team in Düsseldorf, which forms part of the Mitte Rhine Liga which comes just below the Bundesliga. Brian has played progressively for one year starting with Fortuna football club in Bonn, to Mitte Rhine. He plays both as a right defender and as a wing back, where the right defender plays as a wing.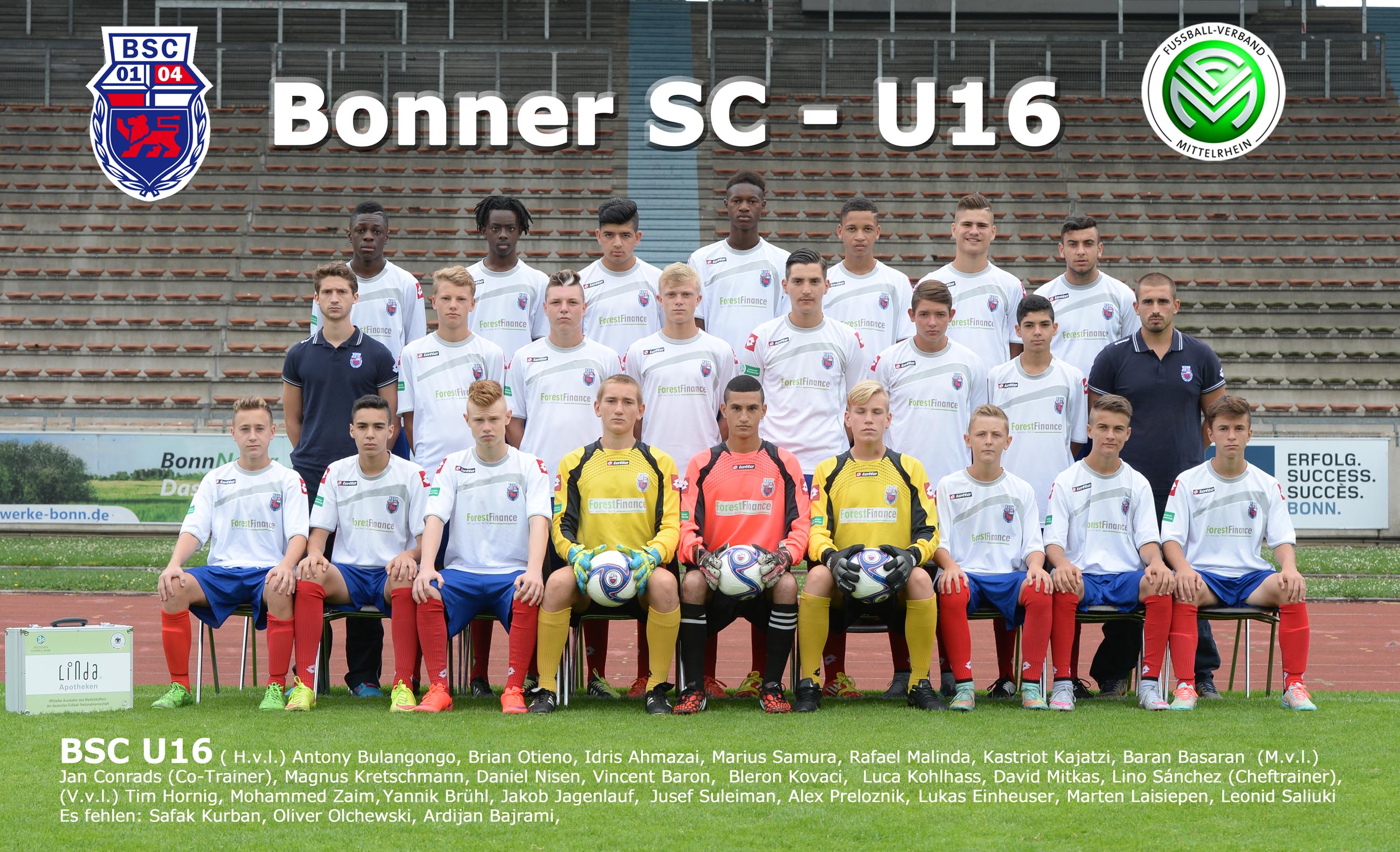 His father is a great pillar, the senior Otieno says the role of a parent is to ensure that their children are disciplined and have all the support they can get in balancing between the sports and schoolwork.
"For a sporting child, priority should be schoolwork. It is in one's hands to do good in school and progress in life, but not to be a good football player, even if you are exceptional. One has to go through a thorough process before progressing as a footballer", he explains.
Otieno says that given the number of kids playing football, there is a narrow chance to make it as a professional footballer. He adds, that his job is to encourage his son and ensure that he is grounded.
(READ:Kenyan-German Footballer from Bonn To Play For Kenya in the U-17 AFCON Qualifiers)
"You see, he needs to be realistic that the chance of becoming a football star as those they watch on TV is narrow. Therefore, he must equally work hard and ensure he sets high academic standards."
Brian wants to study Sports Science Management, which means that he must work extra hard to realize both his sports and professional dreams. He is currently in the 11th grade studying for the national baccalaureate and later hopes to join the University. He practices four times on weekdays and every weekend. He is cautious and says that if his academic work starts to flop, he must rethink his dedication to football. Brian knows that he must be on top of his work at school to balance with his football pursuit.
Brian still plays for the club in Bonn, but when he turns 18, he hopes to play for the Kenya under 19 or 21 with the final goal to make it to the Kenya National Team.
Brian hopes to use his experience playing in a good structured football team in Germany, to support the Kenyan team and exchange some of the skills and pitch strategies. The integration with other kids with international experience like Brian, is hoped to give the Kenyan team a good platform that could boost its presence in the regional soccer scene.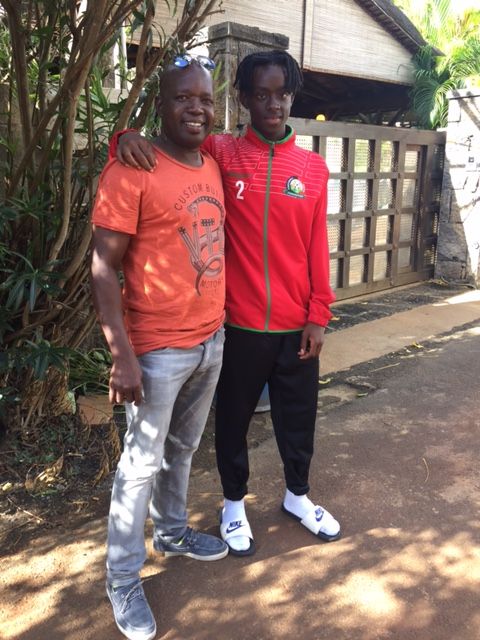 Otieno applauds the new football federation in Kenya which has shifted its focus to manage the affairs of football professionally. He is convinced that football like any other sport helps kids to cope and have a team spirit which can be translated in the life of the young people.
"It's all about choosing your path, wherever you are and taking care of responsibilities.  I would probably do the same thing I'm doing for my family, regardless of where we would be." He quips.
Otieno adds that there is no formula but there are basic principles.  You guide the young ones, in partnership with your significant other, inform them of the harsh realities of the world we live in and make it clear that in life, you have to apply yourself and work very hard to attain your goals – professionally and socially. He says apart from sports being a healthy activity, it keeps the kids away from constantly surfing the internet or playing video games and helps them bond with other teammates. 
Brian lives in Bonn with his parents, who both work for the UN and his sister.
CORRECTION: It was earlier claimed in this article that William (Brian's father) had played for the national team. This has been corrected to reflect that he had played for the national league.