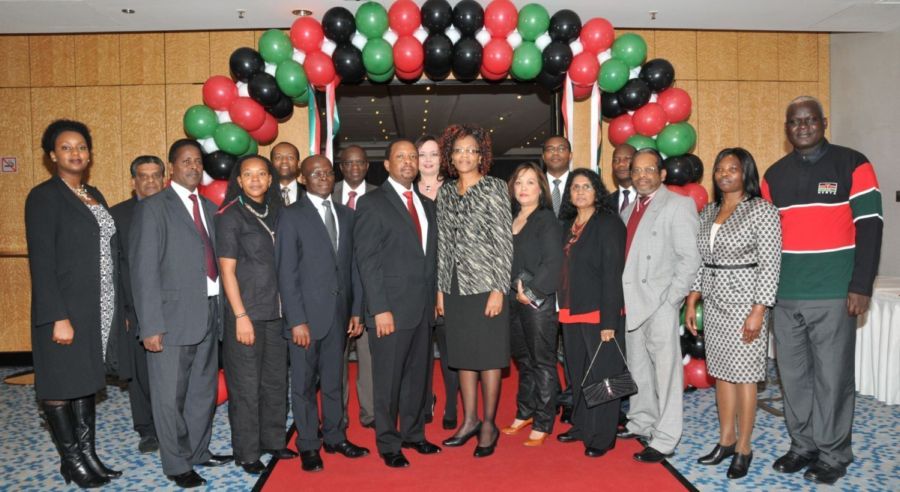 A Kenyan Embassy attaché in Berlin disappeared with key financial records relating to three fixed deposit accounts holding Sh38.8 million whose purpose is unknown.
Auditor-General Edward Ouko, who has raised the red flag on the accounts in his latest report, did not provide details on when the accounts were opened and when the financial attaché disappeared.
A financial attaché is responsible for all matters related to financial management and accounting in a foreign mission under the Foreign Affairs ministry.
"Although the purpose and the nature of transactions relating to these accounts have not been explained, the ministry has casually explained that the former financial attaché disappeared with crucial financial records," Mr Ouko said in his audit report for the year ended June 2015.
Surplus cash
He termed the accounts as unauthorised and dormant signalling that there has been no activity for some time.
The continued operation of fixed deposit accounts by the Berlin embassy during that year was at a time when the Treasury asked all agencies to surrender any surplus cash held in commercial banks.
In January 2015, Treasury secretary Henry Rotich asked all government agencies to ensure that all their cash-flow requirements are handled through a single account hosted by the Central Bank of Kenya to minimise borrowing.
"The idea is to improve cash management so that we don't have a scenario where we have to look for funds to support projects by one entity when another sits on a lot of idle cash in a bank account elsewhere," he said then.
The disappearance of the attaché adds to the financial questions that Mr Ouko has raised regarding the operations of Kenyan embassies including failure to account for visa and passport revenues.
He said that several foreign missions cannot account for visa stickers and passports worth Sh1.5 billion in the year ended June 2015.