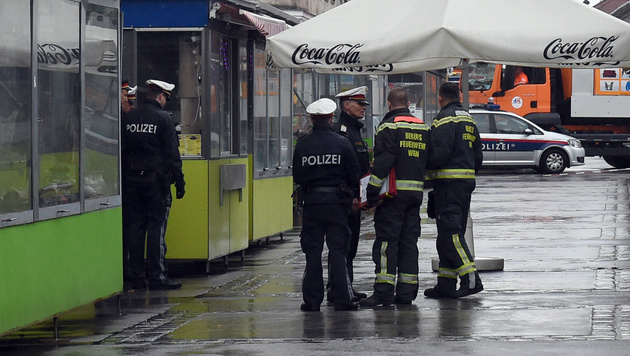 It has been a long scary week for many people living in Vienna after a story broke out regarding a young Kenyan man, who is accused of killing a total stranger for no reason.
The story sounds more like a fairy tale than real life.
Early Wednesday morning at 2.30 am, two cleaning ladies who work at "Cashpoint" alighted from the bus at Ottakring on their way to work, they caught a glimpse of the young man but didn't think much of it. At the Brunnenmarkt, the two ladies noticed the same young man walking towards them on the same side of the street holding a metal bar and they crossed the street.
"On seeing the bar he was holding, we intentionally crossed to the other side of the street," the 41 year old colleague who survived the attack told Police spokesman, Christoph Pölzl.
In an  unclear turn of events, the 21 year old Kenyan man followed the women and attacked one of them. The man repeatedly struck the 54 year old lady's head with the iron bar, leading to her death. The other lady escaped and was able to call the police to the scene of the crime.
The Kenyan man was later arrested close by without any resistance.
The man is however not new to the police nor to the Austrian courts. According to Pölzl, the Kenyan man came to Vienna illegally in 2008 holding the wrong visa. A visa he never tried to renew or convert to a valid one. He later applied for asylum, to which a final rejection was issued in July, 2014. At the same time, he was asked to leave Austria.
That notwithstanding, the young man kept on rubbing the police the wrong way. His short stay in Austria is marked by 18 different charges. His criminal record includes convictions for illegal possession of narcotics, assault, resisting arrest, theft and damage to private property.
His latest case on May 8th in 2015, when he attacked yet another passerby at the same place in Ottakring. He was charged in court but is yet to be sentenced for the crime. It's suspected that he might be suffering from mental instability and will be tested for it.
At the time of the incident, the young man was homeless and lived in a makeshift "house" he set up with carton boxes in-between stalls at the Brunnenmarkt when the market closed.
Below is the report of the story on Austrian TV channel, ZIB.