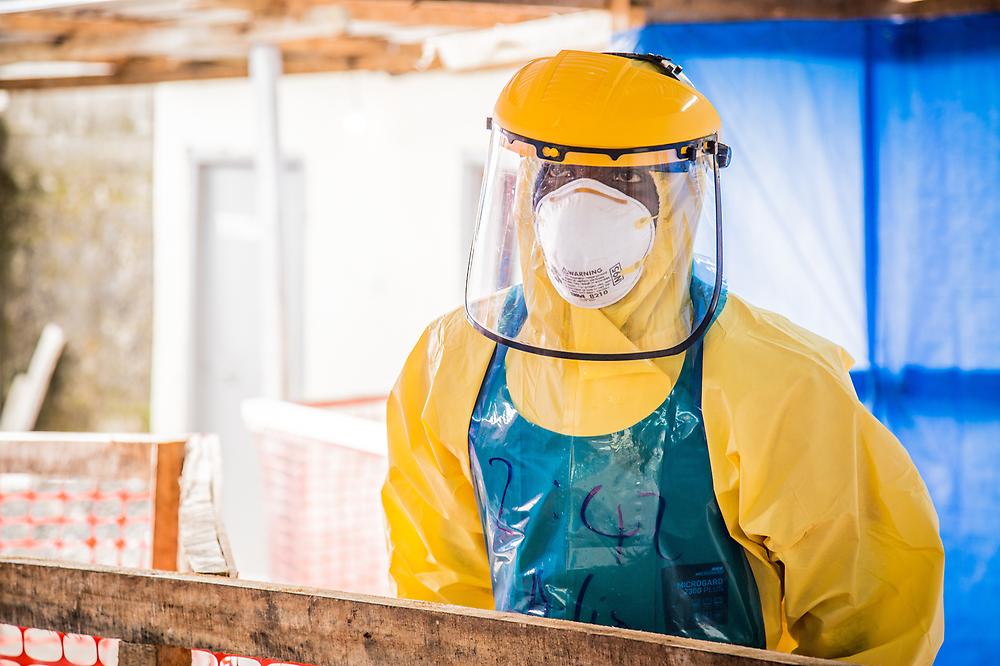 A 15 year old Kenyan child's visit to Germany has been cancelled by the organisers due to the ebola epidemic currently on going in Western Africa.
A group of children from a Sunday School in Michelbach have been supporting the 15 year old, Lilian Cheruto, who lives in an orphanage in Eldoret. The group of 40 children had even planned to bring Lilian to Germany for a visit this Christmas. they organised a fundraising event and collected €1360 for Lilian's flight ticket and other expenses.
The planning was underway and everyone was excited to have Lilian in Michelbach until the Ebola epidemic was announced. And because Africa is one room, Lilian visiting Germany might pose a risk.
The organisers having spoken to the Gesundheitsamt and after reading the report by the Fraunhofer Institute, decided to cancel Lilian's trip altogether.
"Nobody knows how the situation at the airports in December will look like," Pastor Ulrich Enders said.
The Jomo Kenyatta International Airport in Nairobi is the hub of Kenya Airways. It is the largest airport in Central Africa, with over 5.8 million travelers annually. The Max-Planck-Institute currently estimates an increased hazard. "We do not want to take any risks," Iris Lang who is part of the organising team said. "We hope, especially for West Africa, that the Ebola crisis soon comes to an end. If all goes well, then Lilian's visit can be planned for as early as next year," Iris Lang added.
In the mean time the donations for Lilian remain in the bank account.
There has been no confirmed case of Ebola in Kenya so far. Kenya is approximately 6000km away for all countries where Ebola has been confirmed. Whether this should still be considered a risk?
It is unfortunate that people don't take time to actually research before making some decisions but that stems from the usual preconception that Africa is the size of a hut and not even a country.
In a school in Düsseldorf some parents on finding out that one of the "mixed" kids in the classroom was part Nigerian, ganged up against the child demanding that the child be removed from the same class as their children because they might be infected with Ebola. Another boy vomited in the train last week in Hamburg and being that he was dark skin, he was immediately quarantined as an Ebola suspect despite the fact that the boy hasn't been to Africa. Another Somali who was arrested for being in Germany illegally and taking the train without a valid ticket, announced to the cops that he had Ebola-like symptoms; he was immediately put in isolation and the fire fighters called in.
It is good to be safe, but it doesn't help to overreact. I'm sure this is a great opportunity for the bigots to discriminate pretending they want to avoid Ebola, but that doesn't make it right. Could this be the new form of profiling? Ebola profiling?
Anyhu, if your skin has any form of "natural" tan, please stay away from any form of sickness. It might be hard considering it is flu season, but you can't afford to be sick, not now and not as a "dunkelhäutiger" (dark skinned).