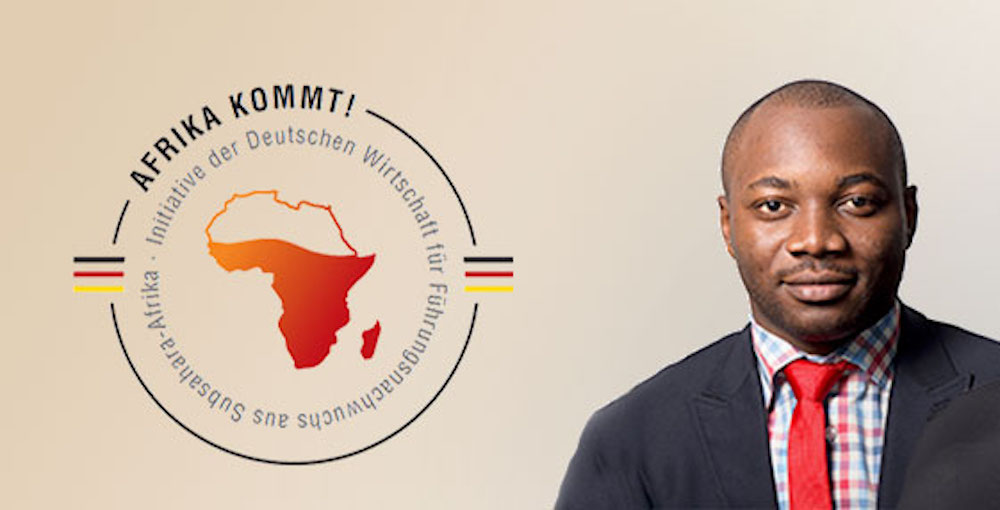 AFRIKA KOMMT! is an initiative of leading German enterprises for future leaders from Sub-Saharan Africa. The fellowship programme aims at highly qualified young professionals and junior executives from countries in Sub-Saharan Africa with several years of work experience, strong leadership qualities and a high level of commitment and dedication.
At the heart of the programme is an eight-month internship in a German enterprise, allowing the participants:
to gain first-hand practical experience in a leading German enterprise
to be exposed to leadership concepts and management techniques in practice
to become acquainted with working processes and business culture in German enterprises
to extend their international management competencies
to initiate networks of cooperation between Sub-Saharan Africa and German companies
QUALIFICATIONS / REQUIRED EXPERIENCE
University degree in one of the following areas:

Business Administration,
Chemistry,
ComputerScience / Information Technology,
Business Information,
Communication,
Economics,
Humanities,
Human Resources,
Industrial-, Mechanical- , Process- , Electrical Engineering,
Finance,
Healthcare,
Law,
Life Science,
Marketing,
Medicine,
Pharmacy,
Physics,
Psychology,
Product Management,
Sales,
Social Sciences,
Supply Chain Management

Postgraduate degree (e.g. MBA) is an advantage
Two to five years of relevant work experience
Excellent English languages skills
French, Portuguese and German skills are an advantage
Intercultural competencies, open to new experiences abroad and willing to learn German
HOW TO APPLY
Applications can be submitted until 11 January 2019 through the online application system on www.afrika-kommt.de.
For further information and specific candidate profiles see: www.afrika-kommt.de