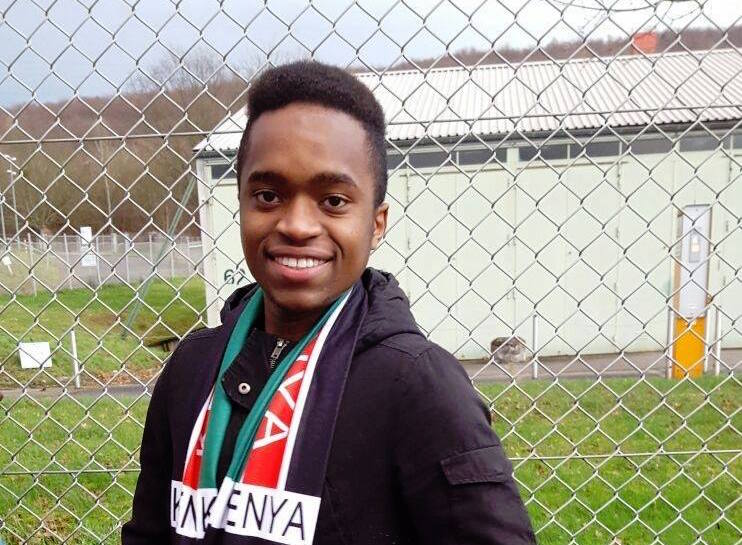 Following the sudden death of a Kenyan teen, Charles Thiong'o, during football practice in Minden Bad Oeynhausen, Dr. Klaus-Peter Mellwig a cardiovascular specialist gives insight into sport related cardiac deaths.
Charles collapsed and died after a week in the Intensive Care Unit (ICU). A postmortem revealed that he had a heart condition, known as cardiomegaly a form of athlete heart syndrome. cardiomegaly is a condition that causes the enlargement of the heart thus hindering the pumping of blood.
Investigations at the European Society of Cardiology – Department of Sports Cardiology, and the Germany Society of Sports Medicine outline important facts you need to know about sports related cardiac arrests. Dr. Mellwig explains some of those facts:
Causes of sports related cardiac arrest
The causes of cardiomegaly may vary, but Dr. Mellwig explains if a sudden heart failure occurs in persons under 35 years, then the cause could be related to undetected congenital heart defect. This is caused by thickening of the heart walls, also known as vascular walls.
During sports, the condition could lead to cardiac arrhythmia that may then lead to the collapse of the heart vessels.  Another cause may be due to fat deposits on the heart walls or due to a malfunction in the conduction system of the heart. The athletes who are older than 35 years, most have an acquired disease, ie a heart attack, which occurs due to a sudden circulatory disorder of the coronary arteries.
In athletes older 35, it could be related to a sudden circulatory disorder.

Who is at risk?
Some people live with the condition without evident symptoms like was the case with Charles. However, amateur and recreational athletes are at risk unlike professional elites.
In Germany, all athletes who succumb to the condition are entered in a registry in Detmold. Since 2011, a total of 15 cases of cardiac circulatory collapse have been reported. Among the 15, were one professional athlete and one woman, while the rest were male amateur and recreational athletes.
How to prevent risk?
The condition can be mitigated by taking regular heart screening tests. Tests for amateur and recreational sports people cost 30 Euros. Checking blood and sugar levels as well as the family history. With this information it is easy to rule out signs of abnormalities and seek further medical attention.
What to do in acute situation
Immediate CPR is recommended preferrably with an electric shock using an automated external defilbrator (AED). The device should be available in all sports halls or training gyms and easily accessible to users. A delay could cause major damage, with the chance of survival dropping from 50% with every delay.
There was a delay of 15 minutes before Charles was rushed to hospital.