A Kenyan enigma and scholar, Prof. Joseph Nyasani, who broke records in academics both in Kenya and in Germany, has passed on only four days after the passing of his son Jim Nyasani.
Prof. Joseph Nyasani, may be better known to the Kenyan community in Germany through his two daughters, Nyatichi (Tichi) Nyasani Sitati and Shary Reeves (née Nyasani), both renowned journalists and tv personalities in Kenya and Germany respectively. (READ: German Celebrity Reveals Relations to Famous Kenyan Newscaster)
Born in Kisii in 1936, Prof. Nyasani wanted to become a cleric when he grew up but destined had a different plan and he ended up becoming a Philosophy professor and a tv personality fluent in numerous languages including English, French, Italian, Spanish, Latin, Kiswahili and Ekegusii.
Prof. Nyasani's relationship with Germany began with his doctorate studies at the University of Cologne, during which he left broke a 300-year record by writing his dissertation in Latin in 1963. Upon graduation, he proceeded to Ruhr-University of Bochum to study law before a stint in at the UN secretariat in New York as a political affairs officer in 1971.
Former United States ambassador to Kenya Mr Michael Ranneberger, who attended the burial, praised Prof Nyasani for being the first doctor of philosophy (Phd) holder and professor to return to Kenya soon after independence.
"In coming back to Kenya, he showed tremendous commitment to the nation. He practically demonstrated his faith in Kenya's potential to grow and prosper. This was patriotism that all should emulate," he said.
In January this year Prof. Nyasani was admitted at the Aga Khan Hospital as a result of liver, kidney, and heart complications. His situation deteriorated and the family planned to airlift him to Germany for treatment, but he succumbed before the plans could be finalised. He passed away on February 5th, only four days after his son, Jim Nyasani passed away of February 1st.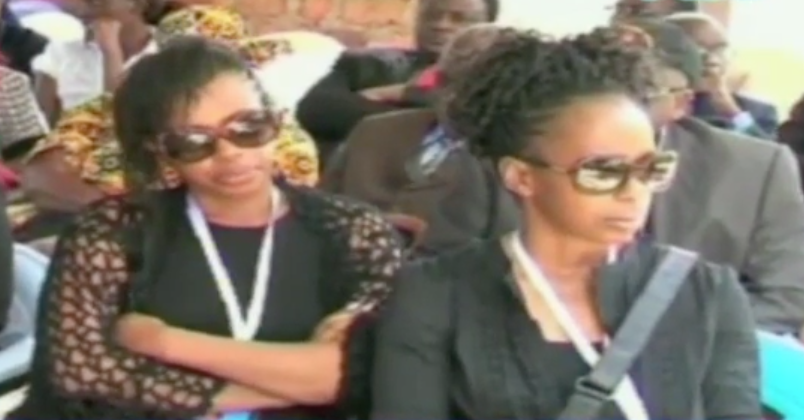 He is survived by eight children living and working in several countries including Germany, UK, US and Kenya.
He was 79 years old at the time of his passing. He was an amazing professor and an inspiration to many. Having published more than 40 books and lectured at the University of Nairobi since returning to Kenya, until the time of his passing
He was laid to rest in Kisii County on Friday in the presence of numerous dignitaries and Kenyan politicians.