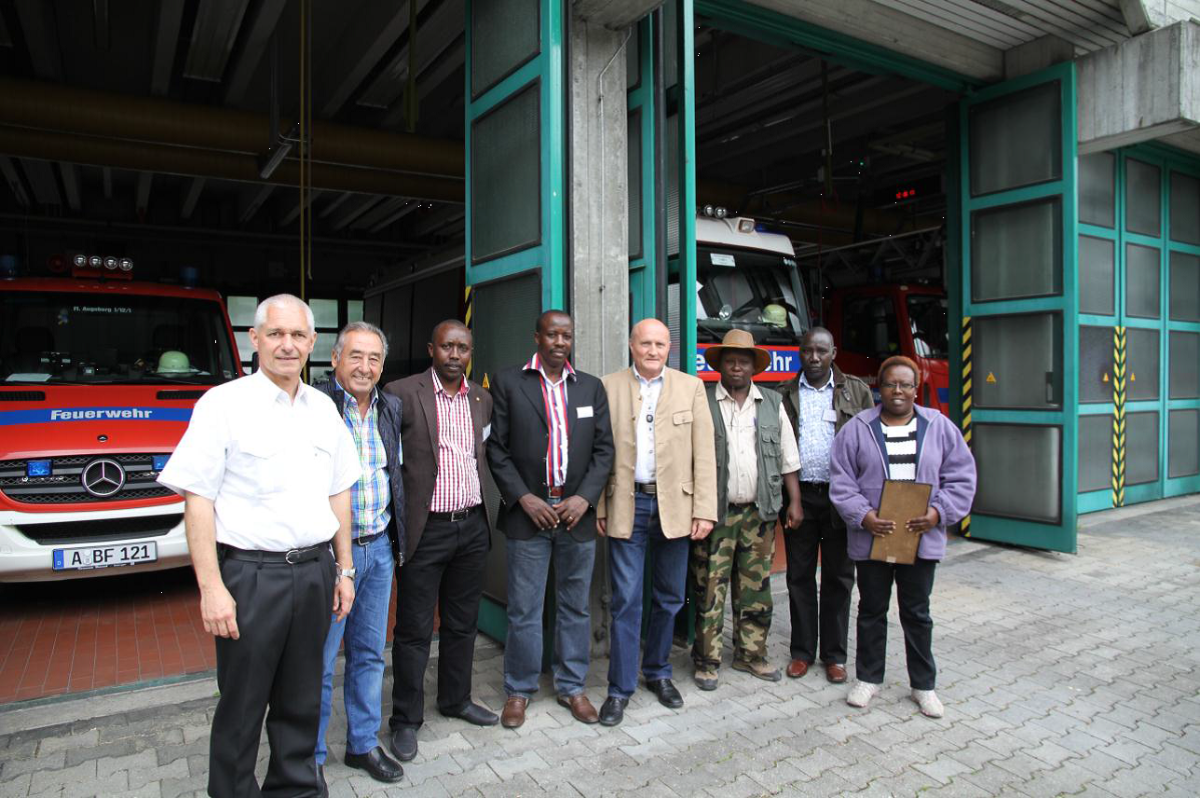 The professional Fire fighters in Augsburg were this week visited by a high ranking team from Baringo county.
The delegation lead by Ms. Stella Kereto, the County Secretary Baringo County included fire fighters from Baringo county and other county officials were given a tour through the emergency service by the head of the Fire Service, Frank Habermaier, and informed about the emergency and rescue services offered by the team.
Of great interest to the team was the emergency phone number, which they plan on introducing in Baringo county soon.
Accompanying the team was Klaus Schwenk, from Pro Kapsogo, an organisation that has been working in Baringo County for several years and has even built a school in Kapsongo.
"We've benefitted a lot from the Pro Kapsogo initiative", Ms. Kereto said, citing the construction of a hospital in the county and the donation of fire fighting trucks. "We're now planning on constructing a fire fighting station like the one in Gersthofen", she added.
Baringo County and Augsburg have been working closely, and signed an agreement with the Baringo Governor, Benjamin Chesire, during his visit to the town in 2013. During that visit, the county also received several fire fighting trucks that were donated by the town of Augsburg. (Read:Governor of Baringo County in Gersthofen in Augsburg)
The visitors also took time to visit the Gersthofen Mayor and to learn how the area is governed. "In addition to improving our governance, we intend to expand the tourist infrastructure." Ms. Kereto said.
The Kabarnet town administrator, Michael Rotich appeared more interested in the modern environmental protection mechanisms. "We want to reduce water pollution and expand the use of solar energy. Photovoltaic systems are quite popular because we have so much sun," Ms. Kereto added.
Although the team seemed uninterested in visiting the Alps, they definitely had a mountain they wanted to visit before returning home, the heap of garbage. "They would like to see how Germany solves waste disposal", Klaus Schwenk offered.
The team is set to visit the garbage heap, a waste water treatment plant, a brewery and the Red Cross House.