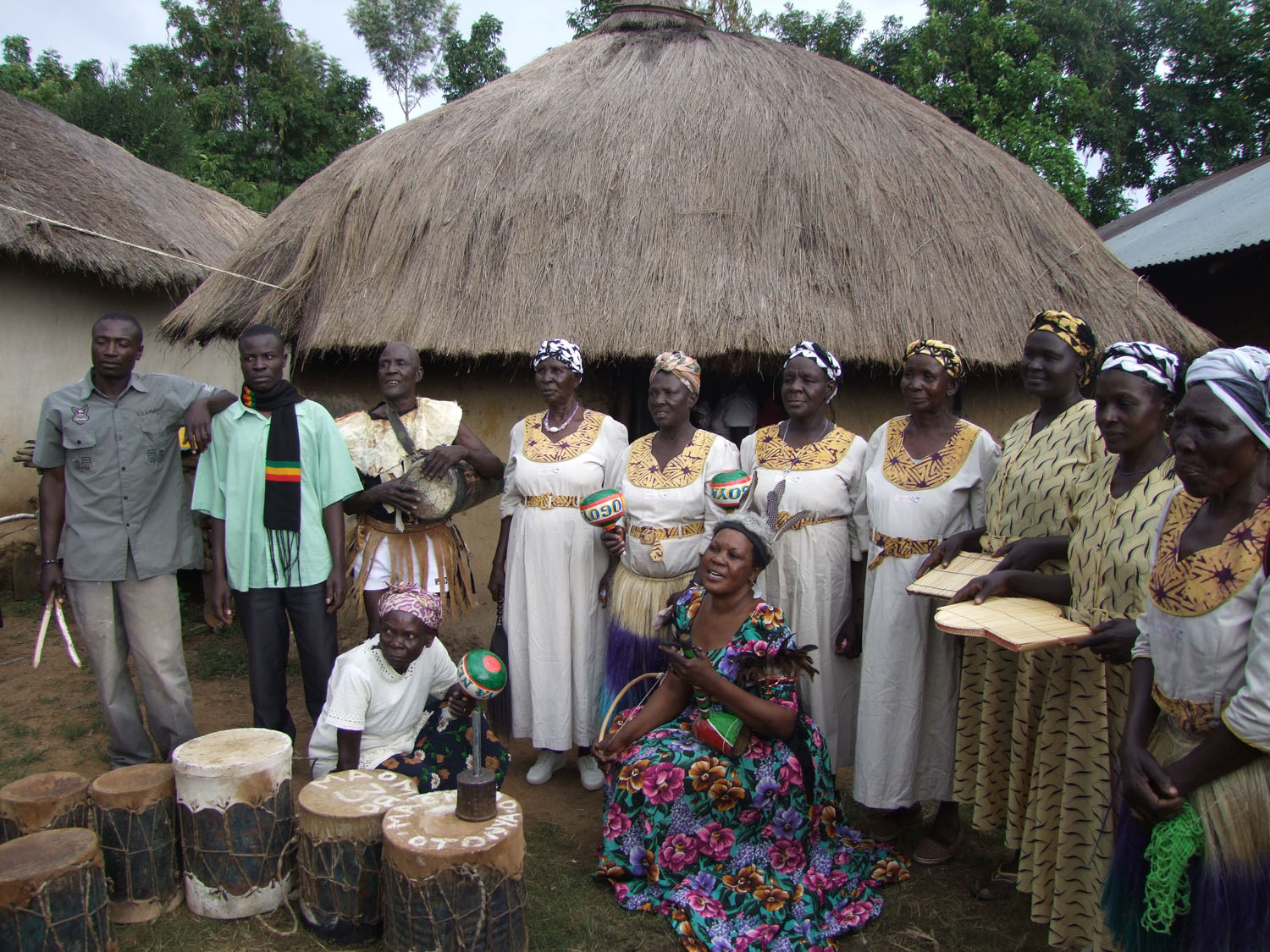 From the shores of Lake Victoria comes Ogoya Nengo and the Dodo Women's Group. They will be touring Germany to perform music from their album, "Rang'ala – New Recordings From Siaya County, Kenya" and entertain their fans in Germany.
Born in the late 1930s, Ogoya Nengo, was named Anastasia Oluoch at birth, was born to a family of singers and orators. She soon joined the trade as a social messenger and commentator, commonly referred to by the locals as Dodo singers. Already in her early teen years Ogoya had gained fame in her society and was called on severally to grace many social gatherings.
As the lastborn in a family of seven who were all performers, Anastasia emerged as the favorite and was accorded the status of a full time Dodo singer at the age of 13, receiving the name "Ogoya Nengo" which means "The Priced One". Ogoya and her sister Nyagor became the rave of their time, criss-crossing the region with their music, singing to great chiefs, warriors and even colonial officers and missionaries who became enraptured by their talent.
Obviously Ogoya is a legendary Kenyan folk artist who has had an immense career spanning over three decades.
Her first album, "Matatu", was produced by legendary Kenyan producer, Tabu Osusa. In 2012, she featured in the Sauti za Busara Festival where she shared the stage with Nneka ( Nigeria), Tumi and The Volume ( SA) Super Mazembe (DRC / Kenya), Lady Jaydee (Tanzania) and Qwela (Uganda).
She's moved to the next step with her second album, which she'll be promoting during her European tour in November and December organised by German experimental music mavericks Stefan Schneider (of Mapstation and To Rococo Rot) and Sven Kacirek (of "Kenya Sessions")
If you don't know Ogoya's music, here's a sample of it:
http://vimeo.com/album/3066573/video/107903508
Caught your interested? Catch her and the Dodo Women's Group in Germany on the following dates:
14.11.
Transvocale e.V.

Ragoser Talweg 10

15234 Frankfurt/Oder

16.11.
NK Elsenstr. 52/

2.Hinterhaus Etage 2

12059 Berlin Neukölln

22.11.
Die Friese e.V. Jugendzentrum,

Friesenstraße 110,

28203 Bremen

25.11.
Kampnagel,

Jarrestraße 20,

22303 Hamburg

30.11.
Citykirche,

Laurentiusstraße 7,

42103 Wuppertal

01.12.
KIT-Café,

Mannesmannufer 1,

40213 Düsseldorf

02.12.
Stadtgarten,

Venloer Straße 40,

50672 Köln
Ogoya Nengo and her group will also be performing in Poland, Czech Republic, Netherlands, France and Switzerland. You can find the dates for the other countries here.