A Kenyan couple from Jena have come up with an innovative way to help you and I call home at a very affordable cost.
We've all used the calling cards that start with 90mins and after you call one person and talk for 10mins, the card announces you only have 20mins left. We all understand the frustration of wanting to share your experiences with family only for your call to be disrupted. As a solution to this, some moved to the online option while others moved to the sim cards that allowed you to call Kenya at lower rates. When most had become hooked, most of these providers hiked their prices. You still want to call your relatives but the prices are too high. The current calling rate ranges from 9-12 cents depending on your provider. Well, this Kenyan couple after suffering from the same predicament, came up with an idea to help all of us.
The company is registered in Jena as Cosmo-afropolitan e.K and they run the CALL254 website. Their current calling rate to Kenya is €0.06, just 6cents if you're calling the "Access Number" on a flatrate. 
Mkenya spoke briefly to the founders of the service and this is what they had to say on their motivation and their plans for their customers.
What was your motivation behind this project?
There was a hole in the market for an honest and upfront provider of low-cost calls, that's why Call254 was launched on the basic principles of delivering simple, honest and affordable connections to loved ones back in Kenya offering per-second billing and online call history.
The international calling industry is rife with ploys to cheat and misinform customers as a means of making money. But we don't think it has to be that way especially when considering how many miles apart our customers are from their loved ones.Some want to share their happiness and achievements while others need encouragement,prayers and to feel closer to their families and that can't be possible if they don't get the best calling deal.
We are transparent in everything we do and we think customers have the right to know what they're buying. Because to us, it's not about getting their money – it's about keeping them happy and closer to their loved ones. And, while we're at it, we want to make sure it's simple and effortless.
Our promise to our customers is to maintain our commitment to accelerate the deployment of innovative services at the same time ensuring that our offers are affordable and relevant. We are creating convenient services and will help Kenyans stay in touch with their country no matter where they are.
How will you ensure that your prices don't go up once people get hooked to your service?
We understand that in order for our business to grow we must create a sound relationship with the customers built on trust and a guarantee that they will never find any mystery charges or tariffs hidden in our terms and conditions. Our approach is towards finding out how we can lower the rates further through technological innovation.
It'll be exciting to be a Call254 customer because we'll continue introducing new features that will boost the experience. Our goal remains to offer affordable connections to loved ones back in Kenya
How does it work?
1. Sign-up on their site and register the number you'll be using to make your calls
2. Activate your account by clicking the link sent in the email sent to you.
3. Find the Access Number
On the Call254 homepage, pick your country from the drop down list and click search to get the access number as well as the list of outlets where you can get the Paysafe card in Germany.
4. Add credit to your account:
Option 1: Using Paysafe Card
Buy the Paysafe Card from any of the following shops: Aral, Edeka, Lotto (Bayern, Berlin, Brandenburg), Netto, OMV, Penny, REWE, Rossmann, Shell, Total or West Lotto.
Dial in the Access Number from the number you had registered
Enter the PIN CODE from your Paysafe Card
Option 2: Paypal
Log in to the Call254 website
Click on Add Fund
Pick the amount you'd like added to your account
Click on Check Out with Paypal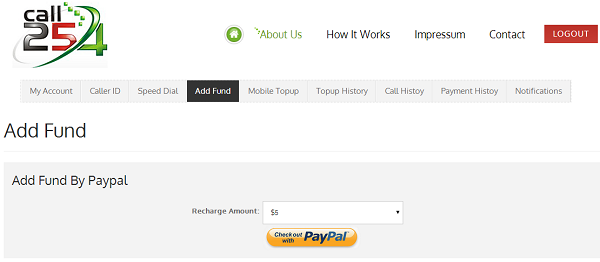 Make a Call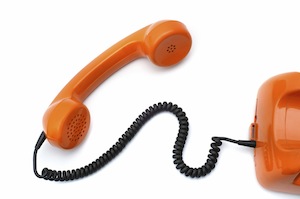 Dial the Access Number from the number you had registered your account with.
You'll be prompted to enter your Paysafe PIN CODE. If you already have credit in your account, just ignore this.
You'll then be prompted to enter the number you'd like to call. Enter the number.
Talk till your money runs out 😉
Send Airtime to Kenya
Login to your Call254 account
Click on Mobile Topup
Enter 

the number you'd like to send airtime to;

 your number and if you want also a message to the person you're sending the airtime to. The service currently works for Safaricom, Airtel and Orange.
Click Next
Pick the amount to send
Click Submit
In which countries is it offered?
The service is available in 16 countries namely:
Australia
Austria
Belgium
Canda
Denmark
Finland
France
Germany
Greece
Italy
Netherlands
Norway
Sweden
Switzerland
United Kingdom
United States