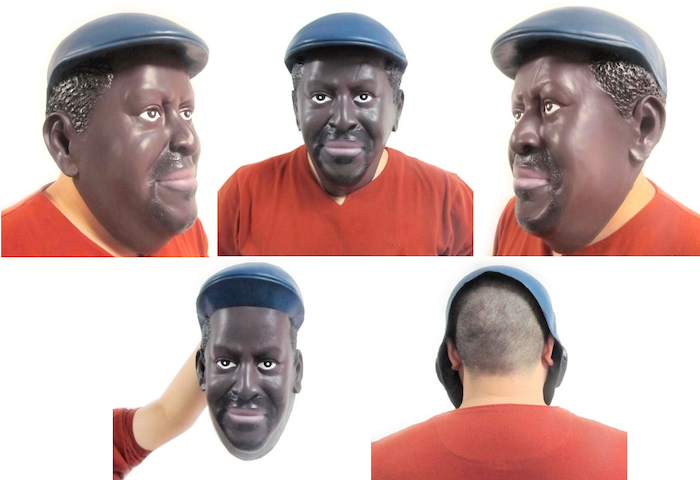 A shop from the UK named Best Off Buy, has come up with an ingenious halloween mask they called "Kenyan Prime Minister Head Mask". The idea that the company that sells it's wares on Amazon thought would be funny, has caused an uproar with many calling it racist.
According to the product details, Stylish simple honest with celebrity Kenya Prime minister face shaped, Realistic costume head mask great for parties, gag, Harlem Shake etc.
Imagine Raila doing the Harlem Shake.
This whole idea is just insulting. How can they do that? It's like rubbishing a a whole man. How can you take all the work Raila has ever done and just term him as "good for Harlem Shake". I'm not his biggest fan, but I don't think such a costume is appropriate.
A German site, the Vice, that discovered the mask, had this to say:
Was soll die Maske darstellen? Einen "realistischen schwarzen Kenianer"—perfekt für einen Harlem-Shake (wie bitte?).
(What should the mask represent? A realistic black Kenyan – perfect for the Harlem Shake (Uh?))
Warum sollte ich sie nicht tragen? Weil sie rassistisch ist.
(Why should I wear it? Because it's racist)
Wer trägt sowas? Ein Rassist.
(Who wears such a thing? A racist)
Some of those who saw the mask, left behind their views on Amazon:
fantastic racial costume
I was extremely pleased to receive my Realistic Kenyan Prime Minster mask in time, as it's only a few days until Halloween and I was very keen to make everyone uncomfortable with an incredibly racist terrible costume. I can't wait to wear my hilarious spooky black man mask and take on the mantle of the Terrifying Racial Other for a night. Really glad this product is available in 2013. – Graculus Drone
DISGUSTING
Is this even funny or legal? This racist and should not be sold here. I intend to report it to the appropriate authorities. Utterly disgusting. – Calvin Armstrong
How is this racist?
I believe in equality. Maybe sadly you don't.
Masks of White British Prime Minsters (Mrs Thatcher, John Major etc.) are not racist in my opinion, in the same way that a mask of Black Kenyan prime minster is not.
It's just a mask.
-R. Jones
WTF Amazon?!!
Get this racist piece of crap off here! People should not wear a race as a costume. Weather its a Black mask or a White mask, its inappropriate. Please! – ChocoBabiChan
Racist crap.  
There are no pros to this piece of crap. There is only one reason you could possibly wear this mask and that is to let your inner racist shine! I hated giving any stars for this at all. – Isaac