Kenyan social entrepreneur and innovator, Juliana Rotich, is this year's German-Africa Prize awardee for her work with Ushahidi.
In her speech during the Award ceremony last Wednesday, German Chancellor, Angela Merkel said, "We need people like you who have the courage to innovate and thereby infect others. Your success also encourages many other women".
Juliana Rotich is the cofounder of Ushahidi, an open source platform created during the 2007/2008 post election violence in Kenya, that has revolutionised flow of information worldwide. Today Ushahidi is used in over 160 countries as a tool for crisis response and for independent election monitoring, for example in Nigeria and Afghanistan. It has also been used following natural disasters in Chile, Haiti and New Zealand.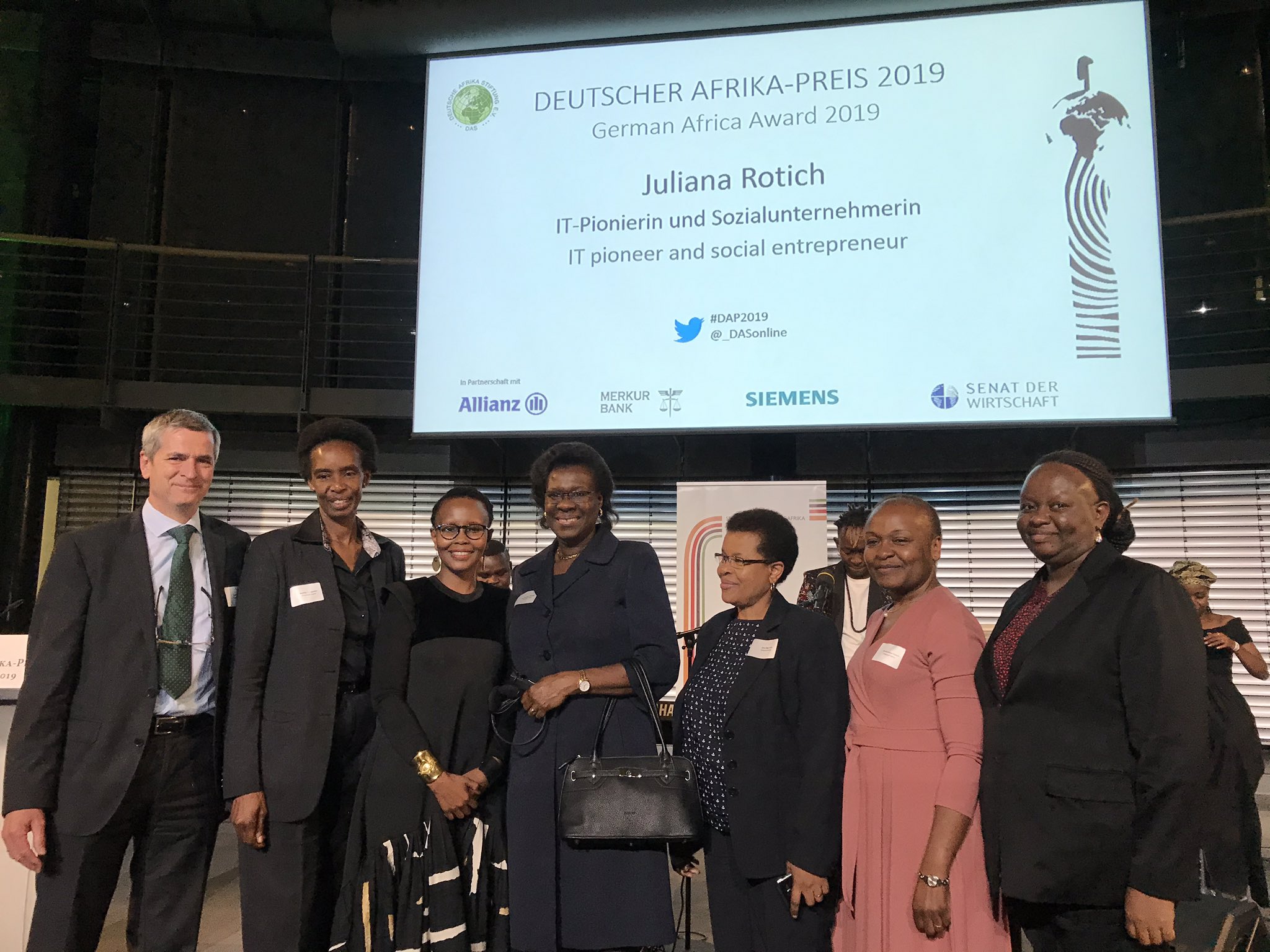 Ms. Rotich is also a co-founder of BRCK, the largest public wi-fi provider in sub-Saharan Africa; an independent non-executive director at the Standard Group Plc and a consultant with German chemical manufacturer BASF and at MIT.
The German Africa Foundation has awarded the German Africa Prize annually since 1993 to honor "outstanding individuals for their longstanding endeavors to foster democracy, peace, human rights, art, culture, the social market economy and social concerns." It is also intended to contribute to the understanding of Africa in Germany.
Previous winners include Botswana's former president Sir Ketumile Masire, anti-FGM campaigner Waris Dirie from Somalia, and South Africa's former public protector Thuli Madonsela, who played a major role in combating corruption within the Zuma government.