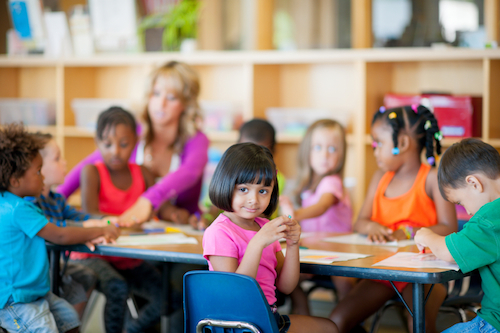 Most of us as foreigners don't like taking part in these things. For those of us married to Germans, we tend to let the German hubby or wifey to go for these on their own, which shouldn't be the case.
For those of us married to fellow foreigners, we just stay away from the school all together which is even worse. For foreign parents, there are organisations that accompany parents to the Elternabend to translate and just offer moral support.
Even for the none foreigners, Elternabends aren't their idea of an amazing evenings, and it seems most parents feel defensive when they meet with the teachers.
So here are some tips by Petra Frie, Pädagogin and Author of "Wie Eltern Schule mitgestalten können", shared with Focus Online: on how to make the Elternabend smooth sailing for you as a parent and for the teacher as well.
Have an agenda for the meeting:
Before the meeting find out what the purpose of the meeting is supposed to be. Are you just meeting to exchange information and find out about the child's progress or is the meeting meant to discuss about making lasting changes.
Have priorities:
From the list of topics you'd like to discuss, pick the 3 most important topics. If you bring too many topics, you might end up with none of them being brought to conclusion.
Remain cool:
Don't get angry and avoid bringing irrelevant issues into the discussions. Guess for African parents, avoid calling the teacher a nazi or start declaring all the comments racist, it doesn't help solve anything and you end up looking like a mad person. Make notes on: What is important? What is the problem? What do you expect? and if possible review the list the day before the Elternabend. Make sure you have specific issues you'd like to discuss to have a factual discussion.
Don't be negative:
Avoid comments like "That's not true", "It's impossible" or " I don't believe it" ("Stimmt nicht", "geht nicht", "glaub ich nicht"). Or even verbal attacks like, "You have to realize though ," You should not …"
Instead remain objective and if you aren't sure ask but ask positively, like "Did I understand that correctly that …" To give your comments, use phrases like: "I have the feeling that … ", " I think that …"which are less accusing.