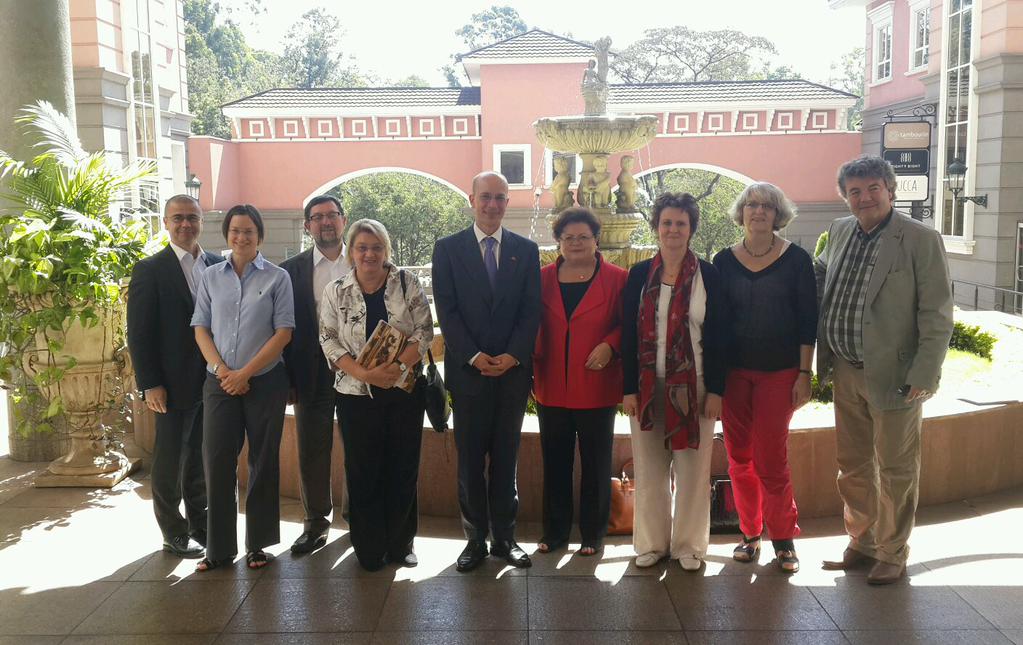 A team of 17 parliamentarians from Germany who have been touring Kenya have narrowed their areas of interest to agriculture and construction citing that these two sectors present business opportunities that their firms could pursue to expand their investments in East Africa.
"The growth and expansion of Kenya's agricultural sector can play a key role if proper farming mechanism can be employed amongst the large scale farmers and boost food security," Anita Schäfer who led the team,  said in Thika town when they toured juice maker Kevian Kenya Limited.
Kevian Kenya has very close ties with Germany and has been funded by DEG, a subsidiary of KfW, which finance projects and companies in "less developed" countries.
The visit comes a few months after another group from Germany led by former President Horst Kohler visited Kenya to explore business opportunities.
Ms Schafer said the investment opportunities could be achieved through public private partnership, but did not disclose whether the investors has sealed any deals with the government during their visit.
"We have made good progress in terms of consultative talks and business prospects with the policy makers here in Kenya and we are happy to come back again and implement what we have discussed," she said. "There are a lot of opportunities to explore between the two countries."
"Emerging opportunities both in the construction and agricultural sector are a key component that can boost bilateral ties between the two nations and accelerate investments that can help create job opportunities," she added.
The parliamenterians also got to meet up with the German Business Association, Deputy Speaker Joyce Laboso, Deputy President William Ruto and PS John Konchellah.