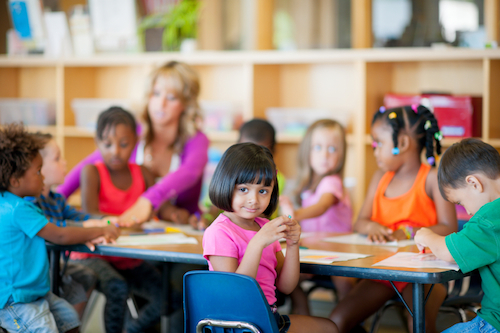 For the longest time, the German education system has based children capabilities on that of their parents.
Although a recent comparison of the PISA grading found out that children born to academic parents had better grades than those born to "common workers". I believe that the results of these study aren't "pure". From my point of view, 1. the system has ensured that this is how it works and 2. the person doing the comparison most probably had "researcher's bias".
My main problem with such comparisons and even such results being shared to the public, is that children in this country will continue to be discriminated against based on their parents "mistakes". Some lazy teachers will simply check on the parent (instead of on the child's results) and recommend a child to a Hauptschule. The same lazy teachers will refuse to motivate and challenge these children.
Who said because your parent couldn't complete primary school, that you're also doomed to fail? I believe ANY child when trained properly and have the motivation can all become ANYTHING they want to be, that is irrespective of who or what their parents did. Look at Steve Jobs, Bill Gates, Madeline Albright, Barack Obama, Wangari Maathai, Juliana Rotich, Aliko Dangote……if you can only be a genius because your parent was a genius, then we're doing a disservice to numerous children.
My analogy is simple, we're all built like German cars, with the highest PS possible. We can drive and achieve great speeds, but some decide to drive on the slow lane, others on the fast lane, some on the highway with no obstacles others on the tiny paths. We're all able, it's the roads we choose to travel on that confine us. The German education system should allow ALL children to drive on the Autobahn, not confine those that weren't lucky to have "educated" parents, on muddy roads to deter them from achieving anything. We have a fighting spirit in us, but we're human and even fighting becomes tiring.