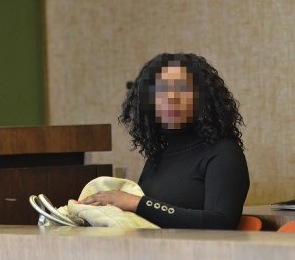 The 40 year old prostitute from Munich went to the police to report someone who was harassing her, only for the story to change and she was instead the one put behind bars.
Elena B. (not her real name) as she is referred to is proud of her job, "I'm a prostitute" she announced proudly to the court room on Thursday. According to her, the taxi driver fell madly in love with her but she wasn't interested in him. At one point he even came to the brothel demanding to see her. She insisted that he had to pay even if they only went to the room to talk. He paid €120 per hour for their two hour long heart to heart and left.
Later the man began following her and demanding that she becomes his and on top of it pay him €300. He threatened that if she didn't give in to his demands, he would go to the regional administrative office (Kreisverwaltungsreferat KVR) and report that she was infected with HIV, which would be bad for her business.
Elena fearing for her business and her own life went to the police to report the issue and record a statement. And that was when the story was revised.
The public prosecutor wasn't buying her side of the story claiming that Elena was the one that was threatening the taxi driver. According to the public prosecutor, the taxi driver had lent Elena €300 when she couldn't pay her electricity bill. When the taxi driver tried to get his money back from Elena, she refused to pay. The taxi driver had apparently been sending Elena SMSes demanding his money back but Elena never reacted.
The public prosecutor decided instead to charge Elena for making false accusations.
The taxi driver didn't make it to court claiming that he was felling unwell.
The judge adjourned the process until 5th November as he wanted to listen to the taxi driver's side of the story before making a ruling.