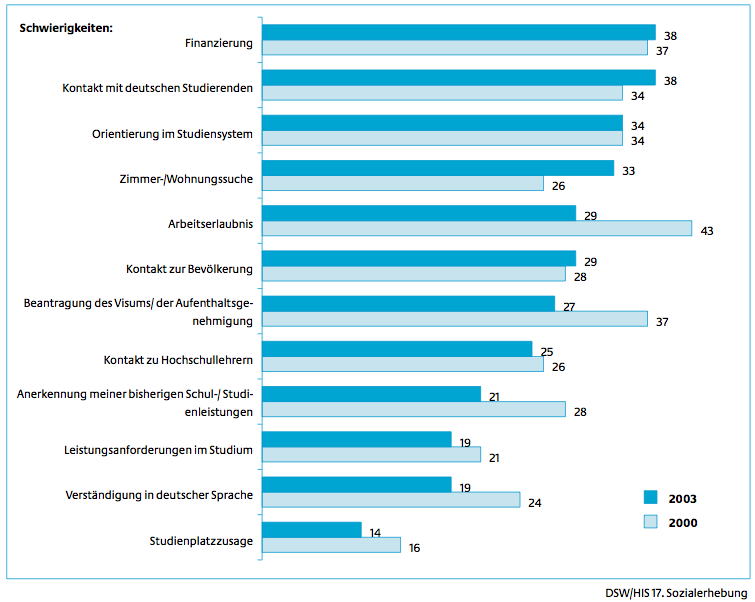 At the top of student worries in Germany is financing their studies 38% and interactions with German students 38%. At the very bottom of the worries is acceptance to a German Uni, seems foreign students are confident enough in getting admission.
Other challenges many have faced include (from the top):
Orientation into the German Education System
Looking for a room or apartment
Getting a work permit
Interaction with Germans outside the Uni
Applying for the visa before arriving and extension issues at migration offices in Germany
Interaction with German Professors
Recognition of academic qualifications from the students' home countries
Performance demands from their study course
Understanding German
Are you a student in Germany? What else do you think should be added to this list of challenges?