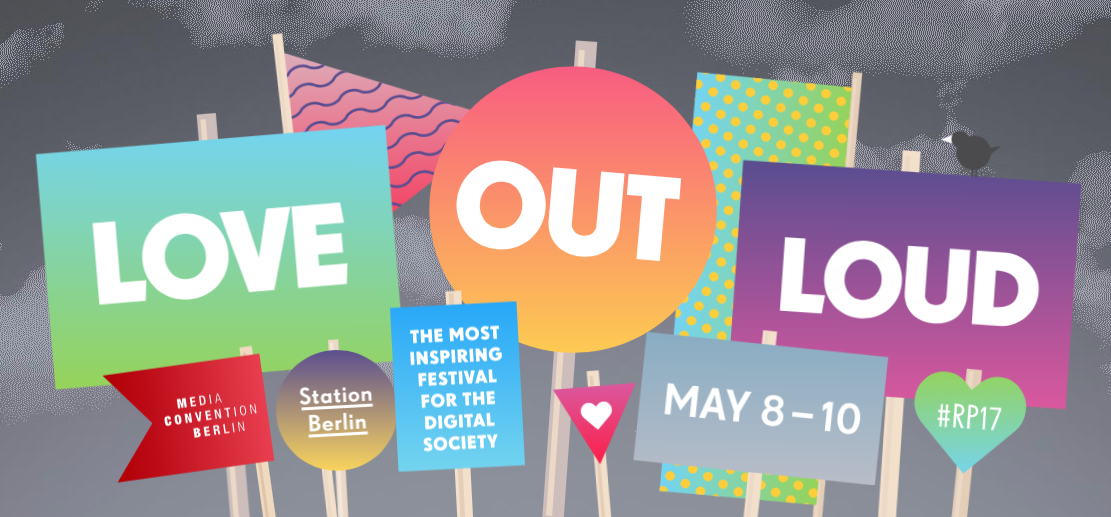 re:publica is on again, this annual event that takes place the first week of May, happens to be the "innest" tech event on this side of the Sahara. It's a three day event that's organised and takes place in Berlin.
This event started as a blogger's conference and has evolved to attract  innovation hub managers, makers, hackers and entrepreneurs from around the world.
As always, there are Kenyan techies, creatives and entrepreneurs will be there representing. The event runs from 8th till 10th May. More info on the re:publica page.
Steven is a speciaist in applied digital health interventions driven by a deep passion to improve the quality of people's health, and zero down unwanted deaths due to preventable or curable diseases and conditions. The core of his professional experience has been accumulated in Sub-Sahara Africa and well complemented with regional and global public health informatics work. He posses graduate level (Masters degree) academic training in software engineering from University of Liverpool, UK, with a major focus on public health informatics.
His notable achievements include leading a competent team to implement an open source electronic medical records systems in over 320 public health facilities in Kenya, establishment of a vibrant and robust community of practice built around OpenMRS in Kenya, founding the first ever professional health informatics in Kenya (www.kehia.org). Regionally and globally, he continues to work in Tanzania, Zambia, Sierraleone, Uganda, Mozambique assessing, designing, developing and implementing cutting edge digital health solutions with leading global health informatics organisations from WHO, University of Washington, PATH, RTI, GIZ, OpenMRS, OpenHIE, and many others.
Steven envisions a world where health consumers just like bank acocunt holders, have more control and meaningfully use their health information more proactively to improve their own health, and that of others
Ng'endo Mukii is an award-winning film director, most well known for 'Yellow Fever,' her documentary-animation exploring Western influences on African women's ideals of beauty.
Her work focuses on relationships, the separation between perception and reality, and the use of moving image to represent unspoken truths. At the prestigious Design Indaba conference (2015), she presented her talk, 'Film Taxidermy and Re-Animation,' proposing the use of animation as a means of re-humanizing the 'indigenous' image. Ng'endo is a graduate of the Rhode Island School of Design ('06), and holds a Master of Arts in Animation from the Royal College of Art ('12). She is a Berlinale Talents Alumni ('14, '15) and works in internationally as an independent filmmaker and lecturer.
MORE INFO
Mugethi is a creative techie. She has been working to build and engage the technology community in Africa.  She is passionate about helping innovators become entrepreneurs and build sustainable businesses that scale.
She shares her thoughts and opinions on tech and gadgets on hergeekyness.com. She also writes fiction and poetry on missmugethi.com. A designer, she likes to create beautiful graphics to help businesses tell their stories.
She is also passionate about African hair and has began a social business to enable women proudly wear their natural hair by making products, providing hair care information and forum on which to discuss issues surrounding natural hair.
MORE INFO
Dr. Kamau Gachigi is the Founding Executive Director of Gearbox, a non-profit organization that provides members with access to modern machines for prototyping and low volume manufacture, specialising in electronics PCB fabrication. Gearbox also avails training, and incubation/acceleration services in order to broaden access to manufacturing in Kenya.
Dr. Kamau was a key consultant in the creation of a science curriculum for the Faculty of Arts and Science at the planned Aga Khan University in Arusha, and the principal consultant in the creation of an engineering curriculum for the planned Kiambu University of Technology and Innovation. He also holds two government appointments, one as Chairman of the Board of the National Industrial Training Authority and another on the Board of the Numerical Machining Complex, a State Corporation.
Dr. Kamau is also a member of the Global Council on the Future of Production under the World Economic Forum, and of the Consultative Advisory Group of the Partnership on Applied Sciences, Engineering and Technology (World Bank and select African Governments). He previously served as the Director of the University of Nairobi Science and Technology Park and founded the Fab Lab at the University of Nairobi, another in a low income area in Nairobi and is setting up a third in a Kisumu. These digital fabrication centres are part of a global network founded at MIT that numbers over 1,000 Fab Labs worldwide, and represent a unique window into Industry 4.0 capabilities.
Dr. Kamau holds a Ph.D. in Solid State Science from the Pennsylvania State University (USA) and worked in Japan for TDK in R&D for over two years after earning his doctorate.  He holds a US patent for an invention and has around 10 academic and non-technical publications.
MORE INFO
Esther Ngei is a Kenyan studying Economics at the University of Warsaw in Poland, with interest in Political Economy. They are interested in global economy and researching international strategies for technology transfer and cooperation between groups/communities/NGOs in different countries.
Project Manager / Creative Lead, Supernova Institute
Antony Karori is a Kenyan artist who got involved with the NGO "Nyendo" in 2015. He has since worked on several projects within the community and taken on increasingly responsible tasks. For "The Love School Project" he worked as project manager as well as arts and crafts instructor with the children. He recently joined SUPERNOVA.INSTITUTE where he will be responsible for all collaboration within Kenya.
MORE INFO