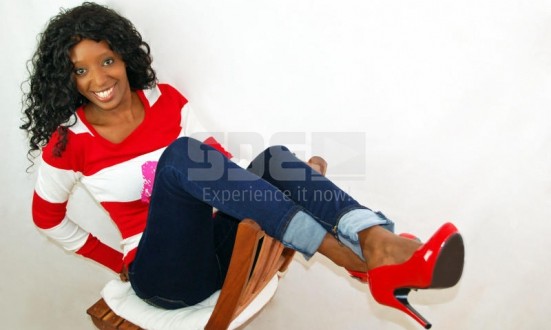 I was only 14 when I found out that the woman I was living with was not my biological mother.
My brother had been transferred to a school in the village where he heard rumours that the mother we had always known was not our real mother. He told me about it, but begged me not to reveal it to anyone. My step-mother was kind, but our father, on the other hand, was very strict.
The meeting with my biological mother was not as I had expected though I later decided to move in with my biological mother. My mother was a prostitute and always wanted to introduce me to the business. By then, I was already pregnant from a man whom I thought was caring after he gave me clothes, which I later learnt, belonged to another woman. I moved in with him.
My baby daddy threw me out one night and another woman walked in. I met a drunk man who offered to host us for the night if I slept with him in return. I turned him down and decided to sleep on the streets.
My daughter and I lived on the streets of Nairobi for four months in 2002. We depended on food from hawkers who sold fruits. I used to sell cheap insecticides.  My child would just fall asleep on the floor. One day, she asked me why other children were eating breakfast every morning and that's when I knew I had to change my lifestyle.
I decided to go to Mombasa and try my luck. I did not even have a place to live. However, when we got there I got a job as a dishwasher in a restaurant. I earned KSh. 1,000 per month and thought I was one of the richest in the region.
Then one day a white man came to my place of work and invited me to have fun with him since it was his last day in Mombasa. He gave me 400 Euros (KSh. 40,000). I bought a bed with the money and for the first time, my daughter slept on a bed. I lived in Mombasa till I met my ex-husband.
I met him by luck. He had come to visit his girlfriend who allegedly stole from him. When I took him to my house, he asked me whether I had been robbed since my house was empty. I accommodated him for a day and he went back to his country. Two days after his departure, my house was flooded. He called me and sent me some money. We dated for a while and I moved to Germany with him since he promised to take care of me.
My husband turned out to be a hostile drunkard. He always threw me out of the house whenever we argued. I decided to look for a job and start a life without him.
Thanks to my badly written CV, I got a job. I did not even know how to switch on a computer but the manager was impressed that I had learnt German in six months. Before I could sign the contract, my ex had gone to the authorities to tell them that we no longer lived together. I was living in a refugee camp at the time. I risked being deported, but luckily my employer sent me the contract and I proved to the authorities that I could live independently. I have been working for the company since and I was recently promoted to a sales and ticketing supervising officer at Aegean airlines in Germany.
As for my ex, we're still in touch. He is very close to my daughter. They go for holidays together, but we are not involved romantically.
My biological mother changed her lifestyle and got saved. We talk and even meet whenever I'm around. My father and I have a good relationship. I don't know much about my step-mother.