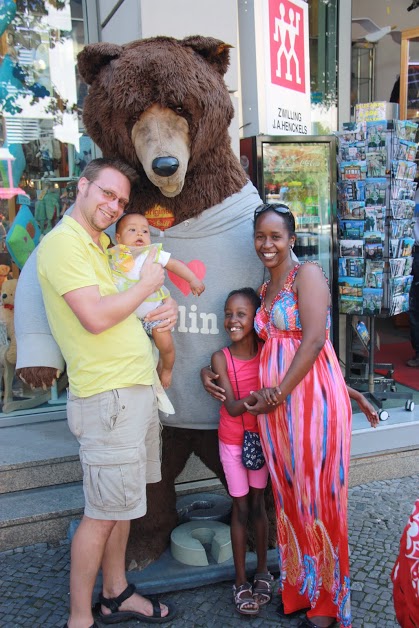 She has been the face of bravery since pictures of the Westgate attack were circulated. In the beginning, the simple picture of her and her children lying on the floor got many mothers around the world praying that she'd made it out alive together with her children. The chilling image of Faith Mulee Wambua-Lüdeling and her children lying on the Westgate floor as gunshots were fired around them, was frightening.
Since I saw the image I kept wondering what had happened to her. They interviewed several survivors but no one said a thing about the lady and her children. Days went by, and on Monday a video surfaced detailing Faith being rescued. A sigh of relief for all that had been praying for her. I wanted to know her story, how did she keep the kids quiet?
Finally a week later since the attack, Kenyan media found her and aired her story.
She and her children had lain on the floor for four and a half hours before they were rescued by the police officer. Watch the rescue mission below, her account of what happened is further down:
Faith Mulee Wambua Lüdeling works at the World Agroforestry Center (ICRAF) in Nairobi. She's married to a German, Eike Lüdeling, is mother to two children: the handsome little boy Ty, and the beautiful young lady, Sy. She hopes to find the police officer who helped save her and her children.