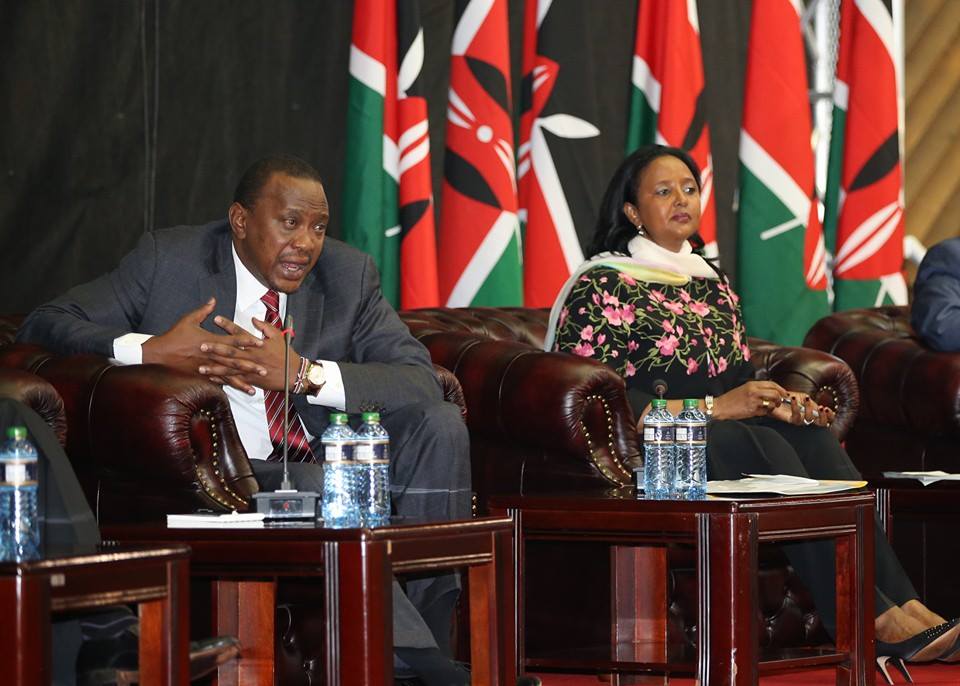 Have you read the Diaspora Policy? Uhuru Kenyatta launched a couple of weeks ago and I just got around to reading it.
As a Kenyan living in Germany, I welcome the Diaspora policy and having read it, all I can say is: AMAZING. This policy has discussed issues that we as diaspora organisations have preseneted and written papers on and to finally have a national government ministry in Kenya creating a policy that included all those issues, is encouraging.
I won't discuss the existing weaknesses in the system, as I believe the policy already highlighted them perfectly, I must say whoever wrote the policy didn't even try to beat about the bush when naming all the things our ministries do wrong. I'm glad they identified the weak points, cause that is usually the first step in finding a solution.
Having said that, I think the policy is too theoretical and arbitrary to be felt by the diasporans but let me start on topics discussed that affect you as a Kenyan in Germany:
Negotiate bilateral agreements and develop framework to facilitate transfer of social security benefits; 
I think this is the most important for Kenyans in Germany especially. Currently Kenya has no agreement with Germany on social secuirty benefits, meaning if you return to Kenya after retirement, you lose at least 30% of your pension in addition you have to pay for the transfer fees incurred, thus reducing your pension you eventually receive. This has resulted in Kenyans being forced to live in Germany long after their retirement to prevent losing out on their pension. (Read: Taking Up German Citizenship and How it Affects your Pension and Taxes Even After Moving to Kenya)
I think this is long overdue and the faster it can be realised the better.
Unfortunately, the policy doesn't specificy how, when or by whom this will be done. Unlike many of the other strategies that were allocated to a specific department by the policy, this issue despite it being the most important, is not clearly defined and might just slip.
(Read: Getting your Pension Contributions Back from the German State on Returning to your Home Country)
Strengthen capacity of Kenyan missions abroad, leverage on use of ICT and take consular services closer to Kenyans
First, I'd like to commend this government for eventually equiping the Embassy in Berlin to issue passports, a huge step ahead.
Sasa, on taking services closer to the people, can we have the Kenyan Embassy in Berlin do away with their new idea of forcing everyone to pick their passport personally? (Read: New Passports to be Picked up in Person at the Embassy in Berlin)
Engage with Kenyan diaspora youth  to provide continuity, linkage and a sense of belonging to Kenya
I'm not sure whoever wrote this policy sees it as I do, but from my point of view, this point is directly connected to the point above, especially for Kenyans in Germany.
Children born to Kenyans living in Germany and qualify to get German citizenship are allowed to take up Kenyan and German citizenship, thanks to a new law that came into effect this year. (Read: Germany Allows Dual Citizenship but with a Caveat)
Now, if a child turns 18 and has the choice between renewing a German passport and a Kenyan one. The German authorities will issue a new passport in less than a week, however, the Kenyan authorities demand the child has to go to Kenya and get an ID before renewing the Kenyan passport. What are the chances that child will be willing to keep Kenyan citizenship?
Kenyan authorities have to make being Kenyan attractive and effortless instead of a struggle. And with the younger generation, if services demand you always have to travel to Berlin or to Kenya to enjoy them…….eeehhh, then it's not worth it.
Encourage participation of diasporans in democratic processes
The idea behind this is to get Kenyans to vote in the next elections in 2017. The policy encourages it, but it seems the reality on the ground is something different with the IEBC having gone to the Supreme Court to  contest a ruling that had declared they have to ensure Kenyans in the Diaspora (outside EAC) will vote in 2017.
Develop incentives to promote Diaspora participation in national development
The incentives are supposed to encourage Diasporans to invest in Kenya instead of elsewehere. I think the greatest incentive they can offer is to: 1. Secure our investments and 2. Strengthen the judicial system to make sure those that thieves and corrupt face the law.
Create Database of Kenyans in the Diaspora, their skills and expertise
With great coordination, this would be an amazing resource and not just for diasporans but for our country. Many diasporans are experts in their fields but miss the platform to exchange that knowledge with people in the same field back home.
The also included use of ICT in this exchange to enable virtual trainings. I'm definitely for the idea.
For the Kenyan professionals in Germany, hope you have already entered your details in our German database, which we hope to include in the governmental one, ones they establish it. You can enter your details here: Database for Kenyan Professionals in Germany.
Harmonize and conduct  pre-departure training
The idea is to offer a training course for those travelling abroad and their relatives before departure. Although, we had presented this as an idea in Berlin during the last Diaspora day in 2011, thinking about it now, I'm not sure how this can be achieved really. I hope they have a concrete idea.
Reduce cost of money transfers to Kenya
This discussed "bargaining" with service providers to reduce their fees and also encourage use of M-Pesa. I honestly don't know if this is doable.